Policy Solutions launched its photobook on the Hungarian voting groups
Our photobook, Politics and Classes, presents 20 different Hungarian voting groups through 20 photos. The pictures were taken by photojournalist Ákos Stiller based on opinion polls describing the different social groups.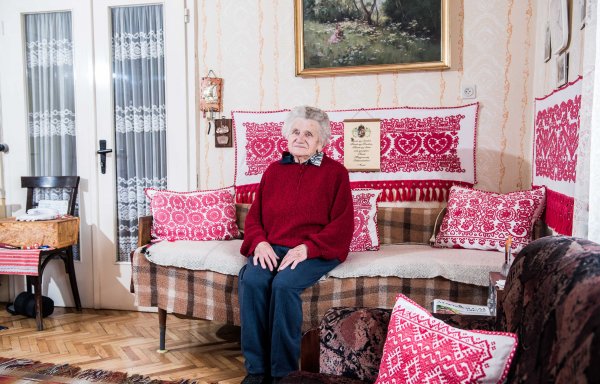 The photobook launch event was held on 10 June 2016 by Policy Solutions and Friedrich Ebert Stiftung. Last year, these institutions launched a program entitled "Politics and Classes" in order to have a better understanding of the lifestyles, values and habits of the typical supporters of Hungarian political parties. Based on an opinion poll, 20 different social groups were identified and photographed by the internationally awarded photojournalist Ákos Stiller. For presenting the social documentary photographs an exhibition was also organised. Now the photos and the descriptions of the Hungarian voting groups are published in a bi-lingual photobook.
The book launch event started with the opening remarks by Jan Niklas (FES) and Tamás Boros (Policy Solutions), followed by the introductory speech of the film critic and aesthete András Réz. The event featured a panel discussion about the Hungarian voting groups, where experts debated the main characteristics of these groups from different perspectives. The speakers of the panel were Ákos Kozák sociologist, director of Gfk Hungary, Kornélia Magyar political analyst, director of Progressive Institute and Ákos Stiller photojournalist at HVG. The discussion was moderated by Szilvia Varró, journalist, director of XKK.
All pictures of the photobook are available on the Politics and Classes website: http://www.politicsandclasses.hu/
Back