András Bíró-Nagy
andras.biro-nagy@policysolutions.hu
András Bíró-Nagy is Director and Co-Founder of Policy Solutions. He is also Research Fellow at the Hungarian Academy of Sciences and Board Member of the Hungarian Political Science Association. Previously, he worked at the European Commission as political adviser to László Andor, EU Commissioner for Employment, Social Affairs and Inclusion. He comments regularly on Hungarian and European politics both to Hungarian and international press. His publications mainly focus on Hungarian politics, radical right parties, contemporary social democracy and the politics of the European Union. András Bíró-Nagy holds a PhD in Political Science from the Corvinus University of Budapest, and an Msc in Public Policy and Administration from the London School of Economics.
---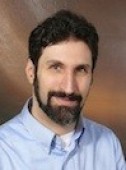 Gábor Győri
gabor.gyori@policysolutions.hu
Senior analyst at Policy Solutions. Previously he worked as an analyst at the Prime Minister's Office and at Hungarian think tanks. He studied in the United States and received an MA in International Relations from the University of Chicago and a BA in Social Studies from Harvard University. He speaks English and German fluently and has a basic understanding of French.
---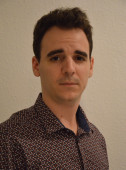 Gergely Laki
gergely.laki@policysolutions.hu
Gergely Laki is political analyst at Policy Solutions. After studying International Economics at the Université de Picardie's Budapest-based BSc programme and Political Communication as a fellow at Sciences Po Paris, he received his MA in Political Science from Corvinus University of Budapest. He is currently working on his PhD dissertation at the Doctoral School of Political Science of Corvinus University. Previously he gained experience in journalism at Brussels and in research at the Hungarian Academy of Sciences. Media-related issues, populist parties, and European as well as Hungarian political developments are in the focus of his works.
---