For now, red sludge proves politically uncontroversial
A first glimpse of the political dimensions of the red sludge disaster suggests that thus far little effort has been made to score political points off the crisis. But unfortunately the tragedy is far from over, and hence its potential political after-effects are also up for grabs…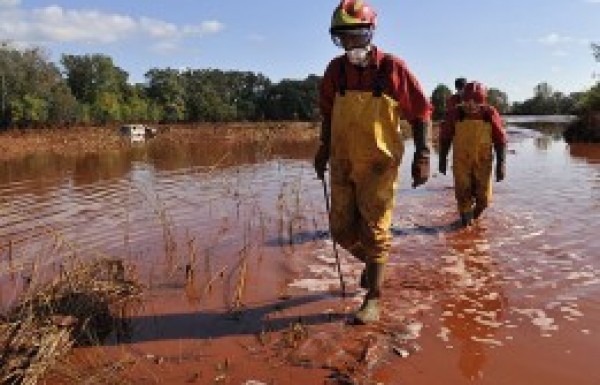 A first glimpse of the political dimensions of the red sludge disaster suggests that thus far little effort has been made to score political points off the crisis. But unfortunately the tragedy is far from over, and hence its potential political after-effects are also up for grabs…
The government has had far too little time to savour its overwhelming victory on the 3rd. Instead of the torrent of public policy measures we anticipated to be released in the immediate aftermath of the election, the public was faced with a torrent of red sludge engulfing huge parts of western Hungary, causing fatalities and injuries, destroying livelihoods and leading to an unprecedented natural catastrophe whose end is not in sight yet.
Even the name of the material that caused of the catastrophe, "red sludge", offered an unusually facile opportunity to savage MSZP, but thus far it hasn't caught on and even the blogosphere, normally unabashed when it comes to tasteless political attacks, has proven unusually reserved in exploiting this easy pun.
In fact, though the catastrophe is far from over and its ramifications may haunt the Hungarian political sphere for a while still, the political reactions to date have been remarkably subdued. No doubt the public is still in awe of the formidable destructive power and the as of yet unclear, but already horrific effects of the disaster. Politicians probably correctly figure that any aggressive posturing in this atmosphere would only backfire.
Policy Solutions' analysis on the potential political consequences of the red sludge environmental disaster can be downloaded from here.
Back