POSTPONED - Conference: The Political Background of the Refugee Crisis in Europe
Due to the attacks in Brussels and the terror level 4, "The political background of the refugee crisis" conference is postponed for a later date. We will keep you updated about the exact date.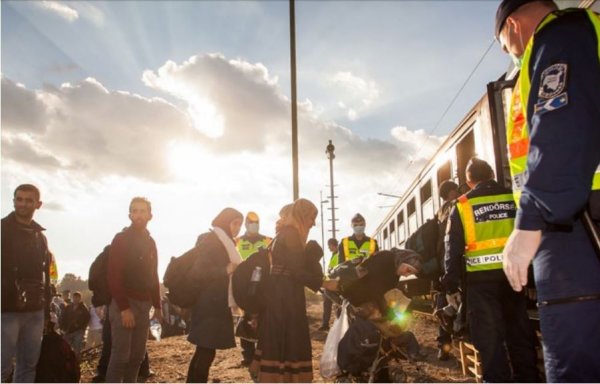 The Foundation for European Progressive Studies (FEPS) and the Policy Solutions political research institute cordially invite you to our joint conference entitled: The Political Background of the Refugee Crisis in Europe
The purpose of this joint conference is to review how politicians and the society in Central and Eastern Europe have responded to the current refugee crisis. The conference will investigate the social and political roots of the current crisis; the characteristic national responses in the Central European region; and the impact the crisis is likely to have on the already substantial populist movement across Europe.
The half-day conference will feature three sections. After the opening statements of the Dr. Ernst Stetter, Secretary General of FEPS, Tamás Boros from Policy Solutions will present its study on the political background of the refugee crisis. Then, in a panel discussion a migration-expert, a political analyst, a public opinion researcher and a journalist will discuss why this topic has become the most disputed political issue of the year. They will reveal the social and political rationale behind the European countries' different approaches of the crisis. After the panel discussion, Tanja Fajon, co-chair of PES Democracy Network will speak about why CEE countries' approach is different than that of the Western European countries. After a Q&A session, the conference will be closed by Mojca Kleva Kekus, the Coordinator for Democracy in the Party of European Socialists.
Conference date: 23 March 2016 (Wednesday) at 9.30
Conference venue: FEPS office, 4th floor, Rue Montoyer 40, 1000, Brussels
You can find the detailed programme of the event here.
Participation in the conference is free of charge, but registration is required. Please register before 21 March 2016 at this webpage: http://www.feps-europe.eu/en/news/812_the-political-background-of-the-refugee-crisis-in-europe or at info@policysolutions.eu
We are looking forward to seeing you at the conference.
Back