Rate your state - Public services in Hungary
This research explores how Hungarians perceive the quality of public services and what changes they have experienced during the 12 years of the Orbán government.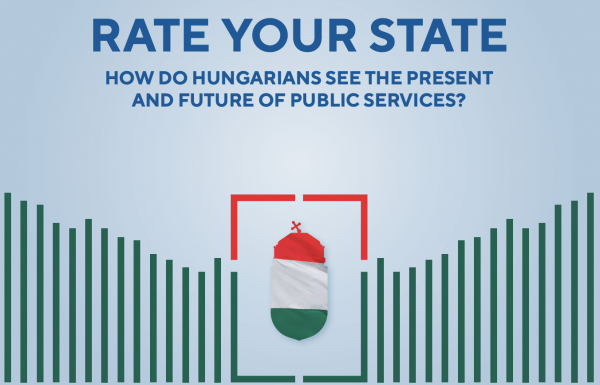 Main findings:
- Mapping the Hungarian public's perception of the most pressing issues in autumn 2022: cost-of-living concerns and healthcare top the list, Russian influence and LGBTQ issues are at the bottom. Both Fidesz and opposition voters identify the same issues as Hungary's most important problems.
- According to Hungarians, the highest quality public services are disaster management, fire fighting, water supply, sanitation, and waste management. Hungarians have the worst opinion of the quality of public health care.
- The quality of health care, social care, and education has deteriorated the most under the Orbán government in the eyes of Hungarians. Armed forces, police, and waste management have improved the most in the last 12 years.
- The most serious problems in education: a shortage of teachers, overburdened and underpaid teachers.
- The most serious problems in health care: not enough health professionals, long waiting lists, overburdened and underpaid health workers.
- The most popular social measures are proposals to alleviate the burden of the energy crisis.
The English summary of the publication can be downloaded from here.
Authors: András Bíró-Nagy - Attila Varga - Vanessza Juhász
Back